Artificial Intelligence to Combat Antibiotic Resistant Bacteria
Antibiotic resistance bacteria is one of the key research area of our Compassionate AI Lab. Dr. Amit Ray explains how artificial intelligence can be used in combating these superbugs. Antibiotic resistance bacteria is becoming world's biggest health crisis. We discussed here multi-agent deep reinforcement learning models for predicting behavior of bacteria and phages in multi-drug environments.  We call this model as DeepCombat.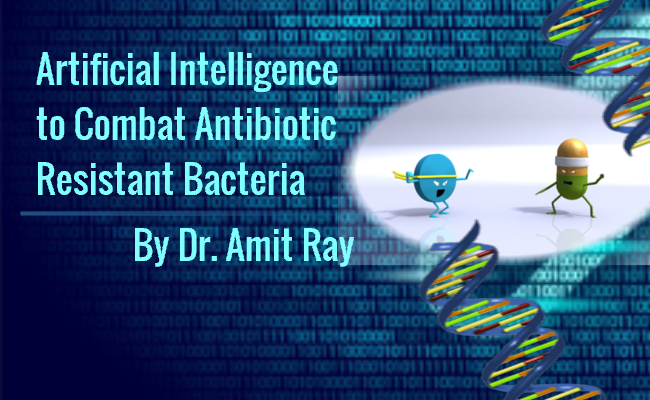 Antibiotic resistant bacteria are bacteria that are not controlled or killed by antibiotics. They are able to survive and even multiply in the presence of an antibiotic.  These bacteria currently kill an estimated 700,000 people globally each year – a death toll which could rise to 10 million a year by 2050 if we don't act [1]. The main difficulty is that the bacteria are changing fast. They changing faster than we can change the drugs in response.
 Artificial intelligence is showing alternative means of fighting these deadly infections and killer bacteria. Multi-drug-resistant bacterial infections annually result in millions of hospital days, billions in healthcare costs, and, most importantly, thousands of lives lost. Artificial Intelligence for healthcare is progressing at an exponential rate.  We are evaluating here, the role of artificial intelligence in fighting these superbugs.  Especially, the use of AI for intelligent Phage therapy.Read More »Artificial Intelligence to Combat Antibiotic Resistant Bacteria